Mission
The consortium's goal is to help patients suffering from undiagnosed hereditary angioedema (HAE). The consortium collaborates with healthcare professionals, patient groups, academic organization and pharmaceutical companies, etc., aiming to leverage their expertise and innovative solutions to achieve appropriate early diagnosis and improve the diagnosis rate of HAE.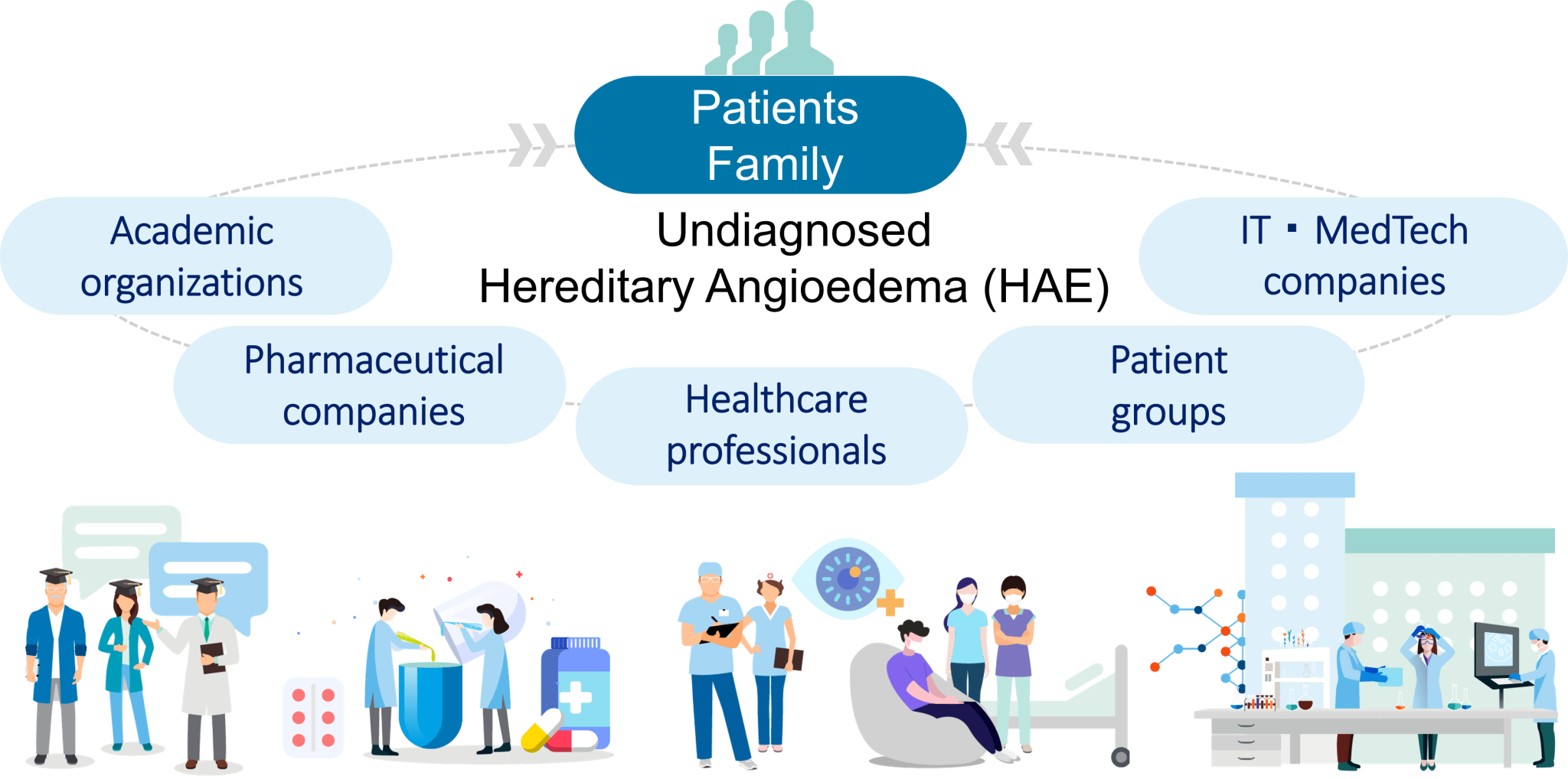 Overview
Improve the diagnosis rate of HAE through three working groups (WG), including:
WG1: Medical data AI analysis
WG2: Non specialist diagnosis support
WG3: Disease awareness campaign for undiagnosed patients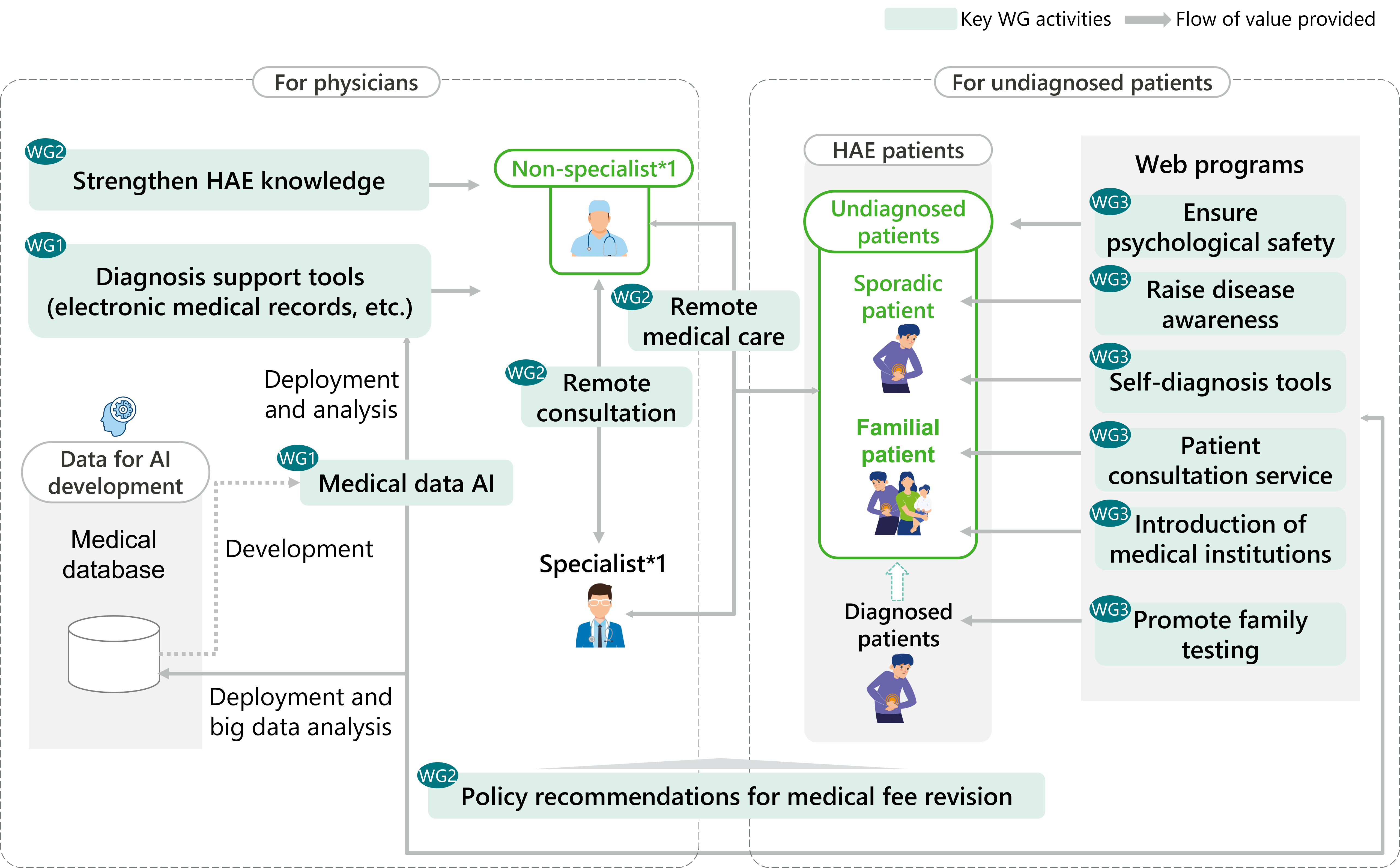 *1: "Specialists " and" Non-Specialists " in this text do not refer to specialists and non-specialists certified by the specialist evaluation and certification organization in Japan, but to physicians who have been making efforts to provide medical care and support to patients in the HAE field for many years.
WG1: Medical data AI analysis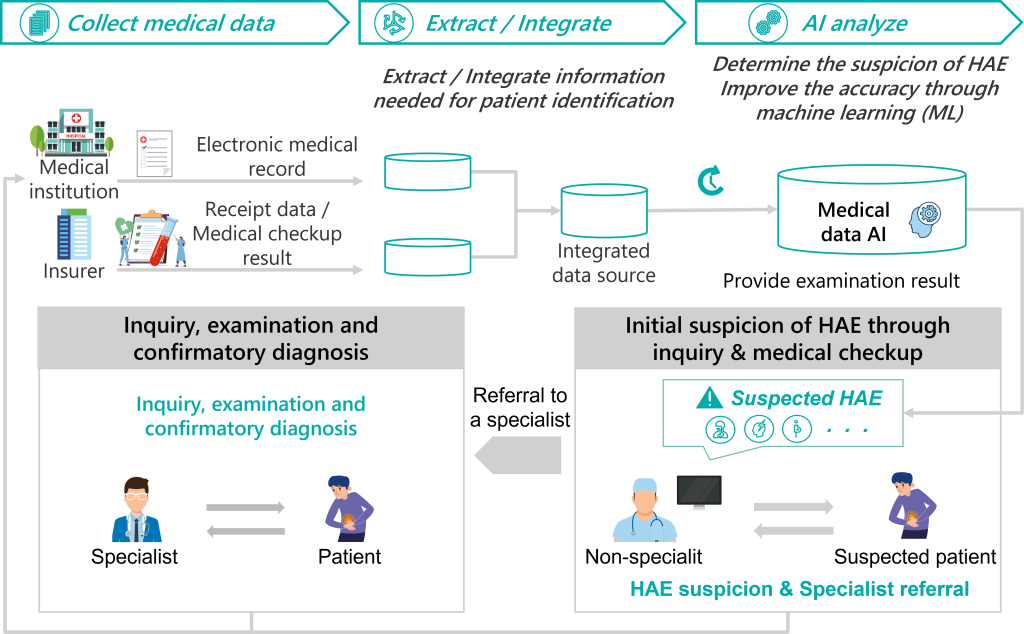 Message from WG1 leader:
HAE is a disease that can cause sudden swelling in specific parts of the body. And once laryngeal edema occurs, there is an extremely high risk of death to the patient. Patients may visit different departments of the hospital depending on their symptoms and can be misdiagnosed as other disease.
However, HAE can be easily diagnosed if appropriate test is conducted, and there are several therapeutics available. Hence, it's essential to build an effective mechanism to identify patients who are likely to have this disease and get them to undergo required diagnostic testing.
WG1 is utilizing "medical big data" such as electronic medical records, receipts data, medical examination data, etc. to build a diagnosis support artificial intelligence model (AI) to help identify HAE patients.
By utilizing this AI model, we aim to reduce the number of undiagnosed patients by reducing the missed diagnosis of "HAE" in daily medical practice and building a mechanism to identify suspected cases through big data such as medical receipt, and encourage HAE patients to go to specialist hospitals for further treatment.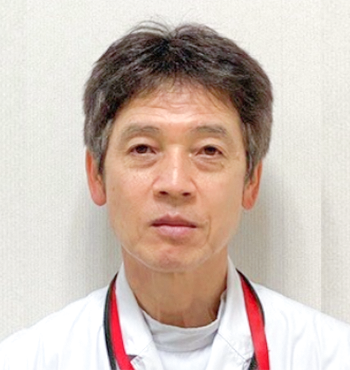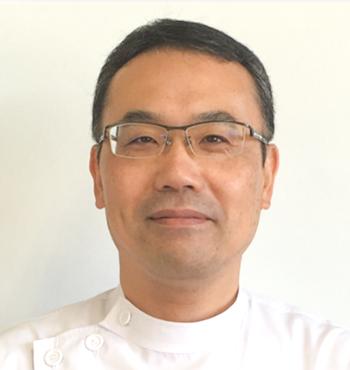 WG2: Non specialist diagnosis support

*2: A "HAE disease special webpage" will be launched on a physician platform "MedPeer" to provide disease related information. And the existing MedPeer virtual community "Meet the Expert" will be used for remote consultation.
*3: Utilize Integrity Healthcare's "YaDoc Quick" to enable remote consultation
Message from WG2 leader:
Compared to Europe and the United States, the diagnosis rate of HAE is relatively low in Japan, and the diagnostic process is lengthy. The main reasons of the issue are the low awareness of the disease and the lack of tools for mutual information exchange between non-specialists and HAE specialists.
To improve the diagnosis rate, it's essential to strengthen health professionals' disease related knowledge and build a platform where physicians can easily consult each other when finding patients with suspected HAE.
WG2 will establish a community on the HAE website for healthcare professionals to share HAE related knowledge and will utilize a remote consultation system to build a mechanism to facilitate the consultation with HAE specialists, with the aim of improving the diagnosis of HAE.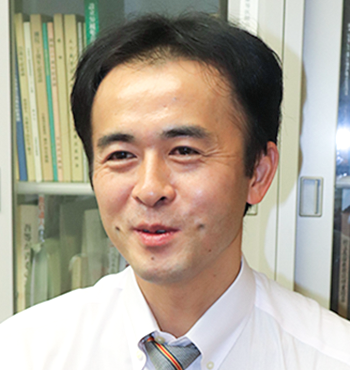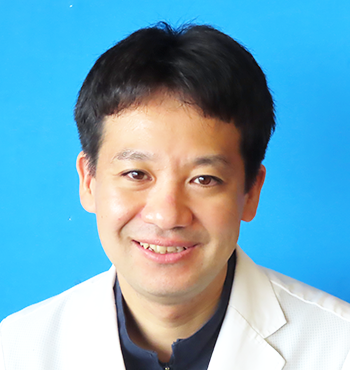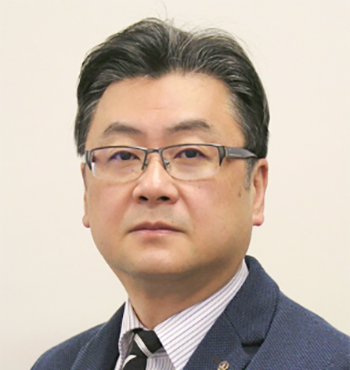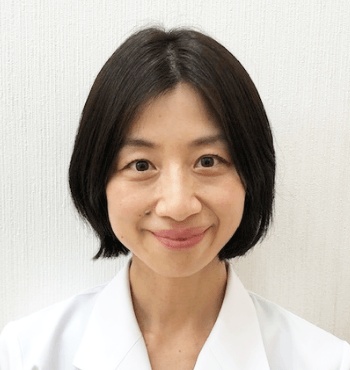 WG3: HAE awareness campaign for undiagnosed patients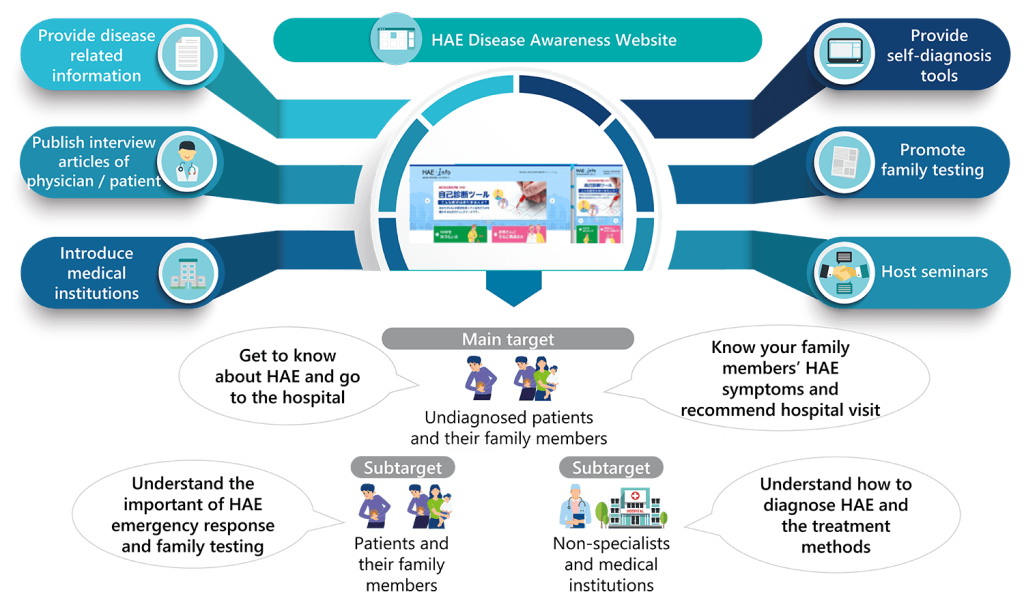 Message from WG3 leader:
Some HAE patients do not go to hospital because their symptoms resolve within a few days, while some patients refrain from going to hospital due to psychological disorders.
In addition, it's important to have the family members of patients take test to detect the potential disease early as they might also have HAE. However, some patients have difficulty telling their family members about their HAE condition.
WG3 will provide disease related information through its website to help raise awareness of HAE and to convey of the importance of getting the patient's family members to be tested early. With more information received, patients and their family members can go to hospital for consultation with peace of mind. We hope that more undiagnosed patients can be correctly diagnosed and receive appropriate medical care.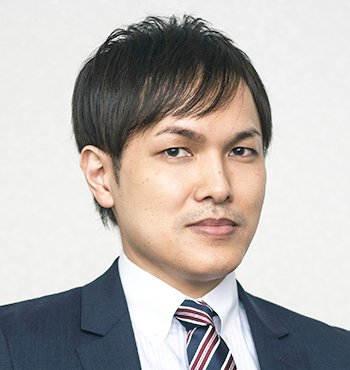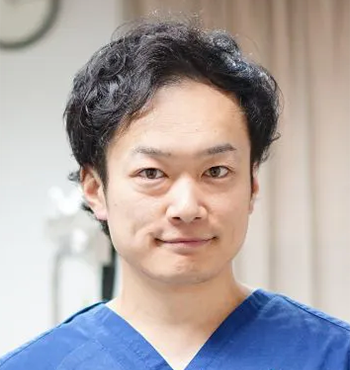 We are sharing the latest news on the consortium. Please take a look.