What is Hereditary Angioedema (Hereditary Angioedema: HAE)
Hereditary angioedema (HAE) is a disease that causes a decrease in C1 inhibitor (also called C1 elastase inhibitor or C1 inactivator) and its function in the blood, mainly due to genetic mutations. It causes recurrent edema and swelling (called angioedema) that lasts for two to three days in various parts of the body. The swelling of the skin (limbs, face, genitals, etc.) may resemble urticaria at first glance, but it is not accompanied by strong itching. Swelling of the throat, in particular, can lead to breathing difficulties, which can be life threatening. On the other hand, if the abdomen (stomach or intestines) swells, vomiting and severe pain may occur as in intestinal obstruction.
Symptoms of HAE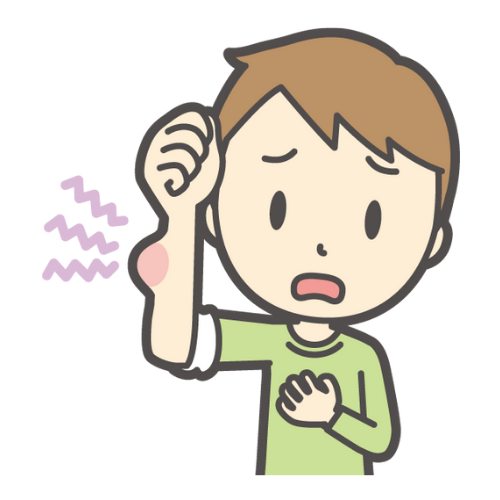 swelling of the skin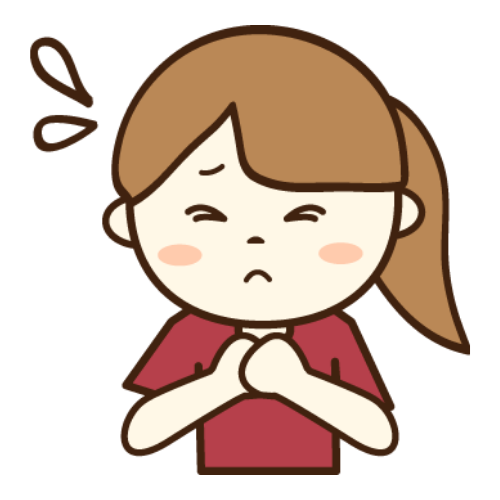 breathing difficulties / dyspnea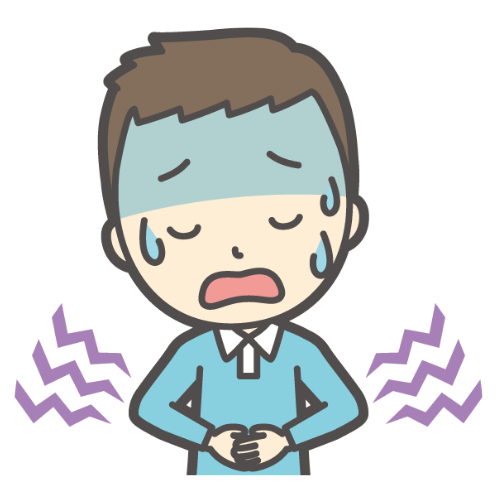 abdominal pain
Issue of HAE
Hereditary angioedema (HAE) is a rare disease with low awareness and high specialization in diagnosis, which often lead to long diagnostic delays. In Japan, it is reported that it takes 15 to 16 years from the first onset to the diagnosis of HAE, during which patients are suffering from this potentially life-threatening disease.
Our company is committed to achieving appropriate early diagnosis to help patients who suffer from undiagnosed symptoms of hereditary angioedema (HAE).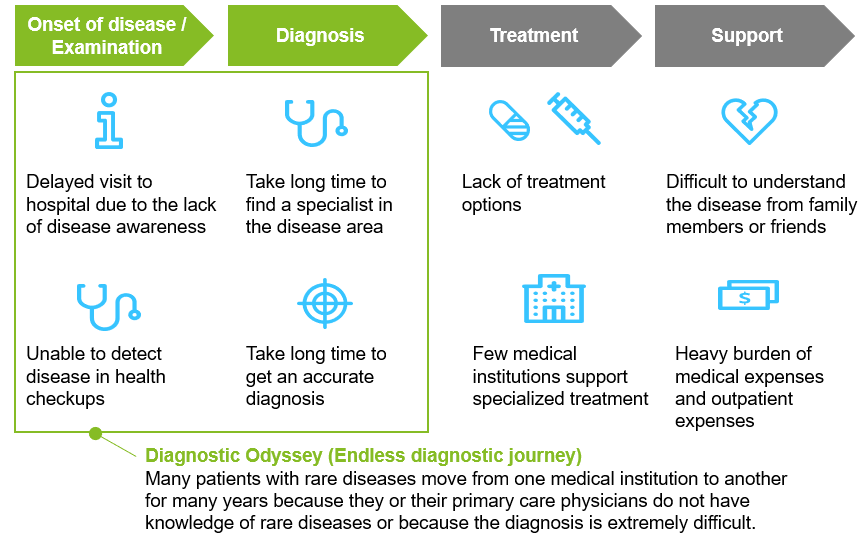 Click here for the overview of our activities